Shopping Basket
Your Basket is Empty
There was an error with PayPal
Click here to try again
Thank you for your business!
You should receive an order confirmation from Paypal shortly.
Exit Shopping Basket
Capital Formation and Capital Placement
| | |
| --- | --- |
| Posted on 3 April, 2016 at 2:57 | |
What's Driving Affordable Momentum?
BOSTON—Activity within the affordable niche has been robust with 2015 being a record setting year in terms of transaction volume and pricing. GlobeSt.com found out who are the buyers and what is driving the market in this two-part EXCLUSIVE Q&A.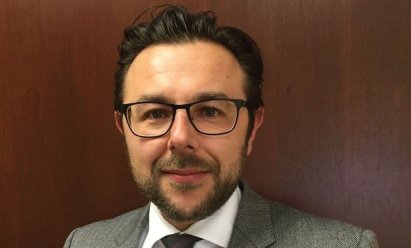 Part 1 of 2BOSTON—Earlier this year, SVN named SVN Affordable | Levental Realty LLC the top franchise in its firm, having completed 20 transactions valued at $175 million across 17 states.  GlobeSt.com recently turned to Gene Levental, managing director of SVN Affordable, on the state of the affordable housing market and to discuss what's driving momentum in the Affordable housing market and whether it will keep pace.GlobeSt.com: How would you describe the affordable housing investment market today?  Gene Levental: In a word, competitive. In general, the multifamily market has been incredibly strong, but activity within the affordable niche has been even more robust. 2015 was a record setting year in terms of transaction volume and pricing and we're seeing that continue into the first quarter of 2016.GlobeSt.com: What is driving the market?Levental: There are a few key economic variables driving current market conditions within the affordable space: interest rates, tax credit equity, and access to/cost of capital. Despite the Fed's vocal commitment to raise rates over the next several quarters, interest rates have remained relatively low. Pricing on tax credit equity continues to be very bullish with the national average price of credits hovering around $0.98, and credits selling for as much as $1.17 in major markets. Finally, there has been an emergence of new affordable buyers with access to inexpensive and patient capital. These buyers are extremely motivated to place cash, they have very low yield requirements and they are willing to tolerate low leverage debt in order to win deals. The result has been a more competitive bidding environment among buyers and has translated to cap rate compression, stronger pricing, better terms for sellers, and quicker timelines to closing.GlobeSt.com: How does investing in affordable housing differ from investing in other property types?Levental: Sometimes there can be a negative connotation associated with "affordable housing", but it really is an extremely sophisticated business. On the operational side, there are layers of state and federal regulatory restrictions, IRS requirements, and government approvals with which an owner must comply and obtain. On the financing side, there are many unique and complex debt and equity platforms available to acquire, refinance, and rehabilitate affordable housing, most of which come with yet another set of restrictions and regulations that an investor must understand. In most other asset classes, you have debt, equity and the occasional use agreement, but for the most part, as an owner, you can charge what you want for rent, you choose what services or amenities you want to provide and you decide how and when you want to improve the asset or make capital expenditures. The affordable niche is just a more complicated environment, with a higher barrier to entry.  Transactions can vary greatly asset by asset depending on the type of subsidy, type of debt, regulatory limitations, etc.Check back in the next day or so for part two of this Q&A, we chat about investor appetite and what the future holds for the affordable housing investment market.

Natalie Dolce ›

Natalie Dolce, national executive editor of GlobeSt.com, is responsible for working with editorial staff, freelancers and senior management to help plan the overarching vision that encompasses GlobeSt.com, including short-term and long-term goals for the website, how content integrates through the company's other product lines and the overall quality of content. Previously she served as editor of the West Coast region for GlobeSt.com and Real Estate Forum, and was responsible for coverage of news and information pertaining to that vital real estate region. Prior to moving out to the Southern California office, Natalie was Northeast bureau chief, covering New York City for GlobeSt. Dolce's background includes a stint at InStyle Magazine, and as managing editor with New York Press, an alternative weekly New York City paper. In her career, she has also covered a variety of beats for M magazine, Arthur Frommer's Budget Travel, FashionLedge.com, Co-Ed magazine and the Daily Orange newspaper. Dolce has also freelanced for a number of publications, including MSNBC.com and Museums New York magazine.

Categories: Help Articles

0

/